Archeometra supports the L'Orologio Ritrovato project
On the 26-27-28 of August 2021, in the enchanting setting of Villa Contarini in Piazzola sul Brenta (Padova-Italy), we made our contribution to support Italian culture with the l' "Orologio Ritrovato" (Rediscovered Clock), a Festival of Baroque music concerts, digital art exposition, conferences and guided tours to discover the local artistic heritage.
An ambitious project that combines tradition and modernity, contemporary art and local history.
Why we support the project
by Giampietro Berti
CEO of Archeometra
We have always believed in the relationship between business and the local area. With more than twenty years' experience in information technology and highly abstract, dematerialised and, in some respects, stateless projects, what makes our company so strong are the people and the area. The team at Archeometra is made up of men and women of different origins and backgrounds and every one of them brings something different and unique from their place of origin.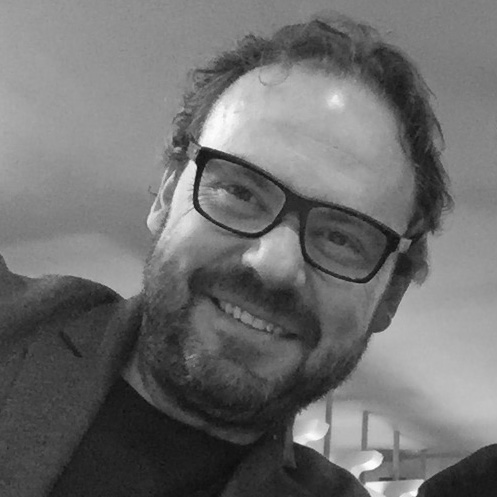 ARCHEOMETRA
"What makes our company so strong are the people and the area."
Archeometra was established in Veneto, Italy, it has offices in Castelfranco Veneto and Rome and clients in Italy and abroad. Although we're not a big company, we work with some of the biggest names around the globe: it may seem like a paradox but in our region, Veneto, it's actually quite common. For some years now, and even more so during these challenging times, our company has been involved in a variety of local projects; I believe that if you can, you should promote cultural and social initiatives because, without the support of the business world, many of them would never take off.
We've invested in cultural events in both the capital and Veneto. As well as our long-standing support for Cittadella Calcio football club (I'm not that keen on football but I must admit that when Cittadella plays, even I get excited; I also think that Cittadella is an outstanding example of managerial professionalism and commitment to the region), we also support the youngsters in the Cittadella hockey team. Recently, in the middle of the Covid pandemic, we sponsored an important project, "Frangiamore", where some of the most magical and artistic places in Rome acted as a backdrop for the high-fashion creations of Sylvio Giardina, one of the most interesting and innovative designers on the haute couture scene.
And now we're sponsoring this fascinating project. The first time I discussed it with its creator, Mario Nardo, it was almost by chance, as we enjoyed a coffee together in San Martino di Lupari. I had dropped in to say 'hello' to a dear friend of mine, the artist Giordano Rizzardi, and there was Mario, talking about the project. After we had caught up, Mario gave me a quick precis of his vision. He's always been a bit of a music guru, a kind of old-style Wikipedia. When I was at university in Padua, I used to visit the 23 music store to see if there was anything interesting to listen to and would ask Mario for advice. I respect his knowledge and his willingness to support initiatives that initiate discussion and debate on interesting topics.
The "L'Orologio ritrovato" (Rediscovered clock) project is fascinating. The venue (one of the most beautiful in our region), live baroque music and digital art are three things that I find really interesting.
Archeometra was originally set up to work in cultural heritage and scientific dissemination. Not many people know this, but Archeometra worked on the majority of the archaeological digs at the Forum in Rome and it is thanks to a company from little-known Castelfranco that millions of tourists can now visit these treasures. We've been involved in lots of projects of this kind: Pompeii, Algiers, churches in Umbria, the Basilica della Salute in Venice, these are just a couple that come to mind. For years we also managed the website of the Regional Institute of Venetian Villas and its online catalogue.
The venue for the event is therefore very much in line with our original remit, and I say that in all modesty. However, Archeometra has changed over the years: when we realised that Italy's investment in its cultural heritage was constantly dwindling, we decided to apply the technological expertise we had acquired managing and archiving historical and artistic records to information technology and the integration of complex IT systems. Now that I think about it, the company underwent a kind of Lamarckian evolution. While it was a difficult decision to make at the time, the results show it was the right one. For more than ten years, our turnover comes purely from IT projects.
I can't deny, however, that the thought of getting back into cultural heritage and tourism is very appealing: it's one of the sectors with the greatest potential in our country.
I've always been passionate about music: I think I'm addicted to it, like most of my colleagues for that matter. For me music is an existential driver. Our musical tastes at Archeometra vary enormously, from Bach's harpsichord variations to Cornell's high notes: infinite passions, just as music is infinite.
As far as digital art is concerned… well, I guess it's easier to understand the interest our company has in this. Art is the first line in man's experimentation, it is research and development into materials, colours and senses. It is also increasingly interactive and available to everyone. Art and contemporary installations can be our ticket to the future. From a business perspective, I'm not interested in the critical or ethical-political issues that art raises, although they are aspects which affect me personally. In my capacity as CEO, I'm interested in how much a work of art can represent an idea, a scenario or a prospect. The "L'Orologio ritrovato" project addresses so many interesting topics. How could we not get involved?
So what would I like to get out of this project?
First of all, I love the idea of giving visitors the chance to enjoy a pleasant and interesting day out after these long months of uncertainty.
If I had to say what outcome I'd like from a purely business point of view, I'd be thrilled if some young people with a passion for IT were introduced to the company and reached out to us to join our team. Recruiting staff in software development and new technologies is a real challenge; you can't even find anyone to call for interview, even with the promise of a steady, attractive work contract. It's an old problem though and it's certainly not just down to students or universities but, first and foremost, to us entrepreneurs. If you want to make good wine, you can't do it overnight.
Nature goes at its own speed, as does common sense, and we can't hurry things up to suit us. One of my favourite quotations is: "Ideas walk on men's legs". Lately we've seen lots of ideas but, alas, not many legs. But I'm an optimist, so believe things will get better.